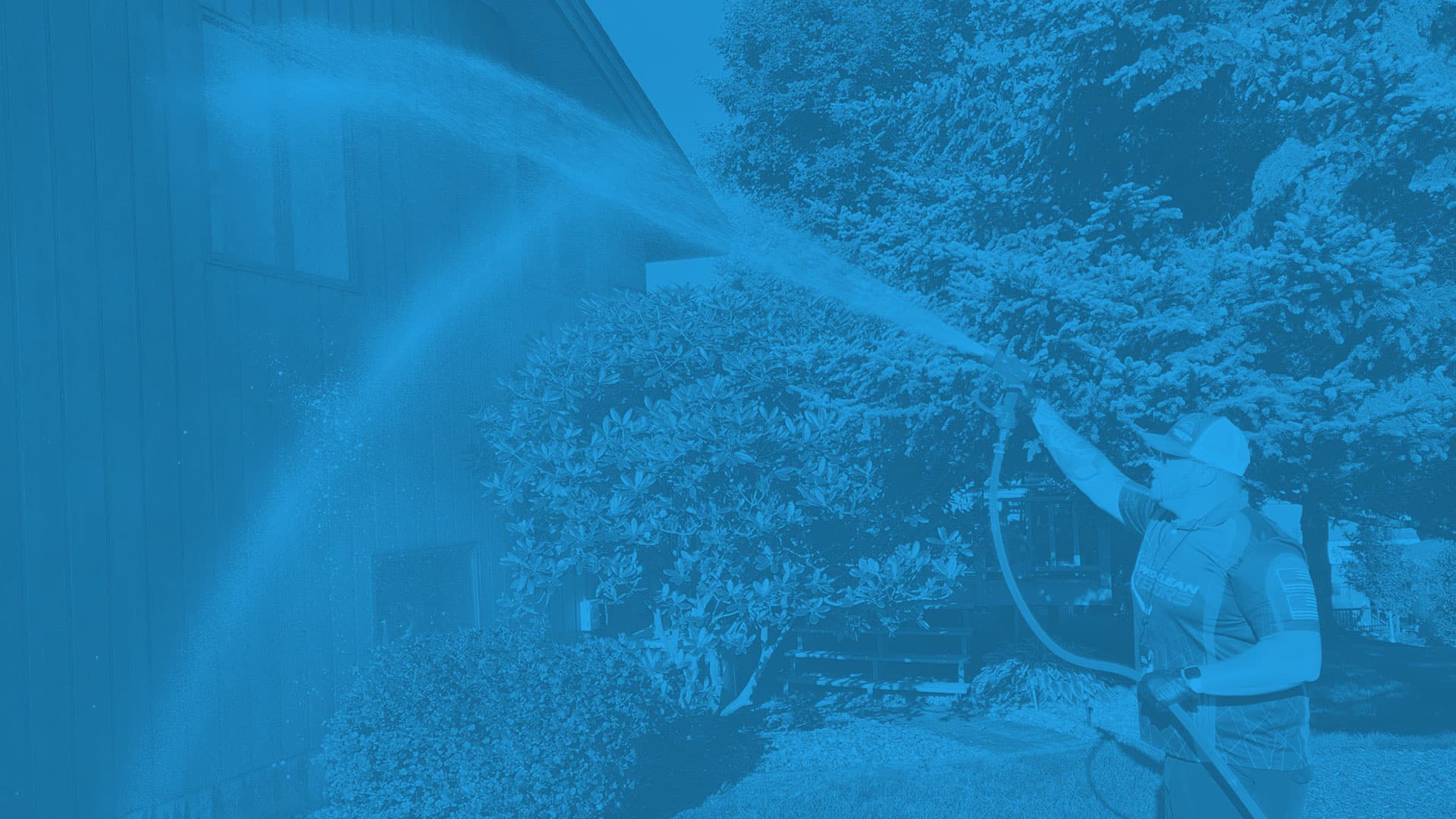 Deck Cleaning For Relaxing Outdoor Living Spaces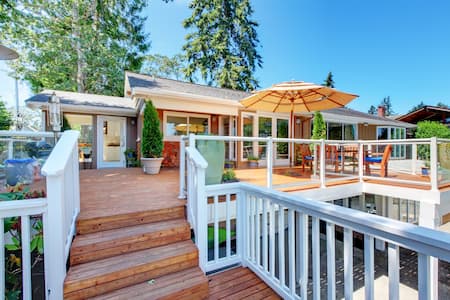 If you've been searching for the best deck cleaning service available for homes in Marshfield, you've come to the right website! Our team of trusted experts here at Wagner Pro-Clean Xteriors LLC is ready to enhance the safety of your outdoor space while helping it look its best. You can count on us to elevate your outdoor living experience so you can make the most of your prized property.
Bring us out to your property in Marshfield for the best deck cleaning service available in the area. We'll safely clean your deck so you won't have to worry about damage occurring due to lackluster service of DIY pressure washing. Your deck will be looking as good as new before you know it if you give us a call at 715-819-6296 to schedule a deck cleaning appointment today.
We're proud to be the most trusted name in pressure washing for Marshfield. Give us a call to schedule your property's routine maintenance appointment for deck cleaning, house washing, and more! We look forward to hearing from you soon.
Outdoor Living Surface Washing To Best Care For Your Deck Investment
If you want your investment to last you a lifetime, taking advantage of our premier deck cleaning service on a regular basis is an excellent choice of action. Keep up with deck cleaning on a seasonal basis to keep your investment in its best possible condition.
Protect Your Property With Porch Washing
Protecting your property from damage includes the regular removal of extraneous substances from its exterior surfaces. Make sure to depend on our team of local professionals when you need the best services available for pressure washing in Marshfield, including our outstanding deck cleaning service.
Frequently Asked Deck Cleaning Questions
If your deck feels slippery, substances like algae and mildew could be the culprits. Our team will take care of slippery substances in one appointment so you can get back to enjoying a deck with an entirely safe surface. Give us a call at 715-819-6296 to schedule your appointment today.
Absolutely! Materials like wood and vinyl need to be cared for correctly so they aren't damaged. We offer low and no-pressure washing methods, called soft washing, so damage won't occur to your deck investment. You can count on us to get the job done right at every appointment.
If you use high-intensity pressure washing methods when cleaning your deck with a DIY approach, you risk causing damage to your deck. Instead of worrying about expensive repairs or replacements, trust our soft washing experts to sanitize your deck. We'll provide your property with a gentle and thorough deck cleaning service that'll leave you with results you'll love.
Call The Experts!
Our Pressure Washing Team Is Ready For You In Marshfield And Surrounding Areas!